January 19- February 1, 2022
14 Days – 18 Meals
---
Pricing:
Double – $3,295 pp
Single – $4,495
Triple – $2,895 pp
Quadruple – $2,795
Travel Protection – Call for a quote
Deposit (due at time of booking) – $50
Final Payment due December 10th
---
DAY 1 – We depart on our Florida adventure today, head down to South Pittsburg, TN., on our way to the beach.
DAY 2 – We travel through Georgia, the peach state, to our first stop in Sunny Florida. We will rest up to begin our exploration of the Sunshine State tomorrow.
DAY 3 – Today we visit the famous Mouse! Mickey that is ! We will spend the day marveling at the fabulous Disney World and Epcot Center.  You will have free time to visit the park, visit Cinderella , or travel thru the wonders of the Animal Kingdom. Whatever you choose to do, we are sure you will feel the Magic of Disney.
DAY 4 – First we will visit the Sunken Gardens, in St. Petersburg, FL., a 100 year old Garden that is home to some of the oldest tropical plants in the region,. We will meander our way through the gardens featuring over 50,000 tropical plants and flowers. Next, join us at the Dali Museum.  Here the building and gardens transform into an experience like no other.  Soak in the brilliance as you are surrounded by an unparalleled collection of works by renowned artist Salvador Dali. We will end our evening in Sarasota Florida while we look out over the Gulf.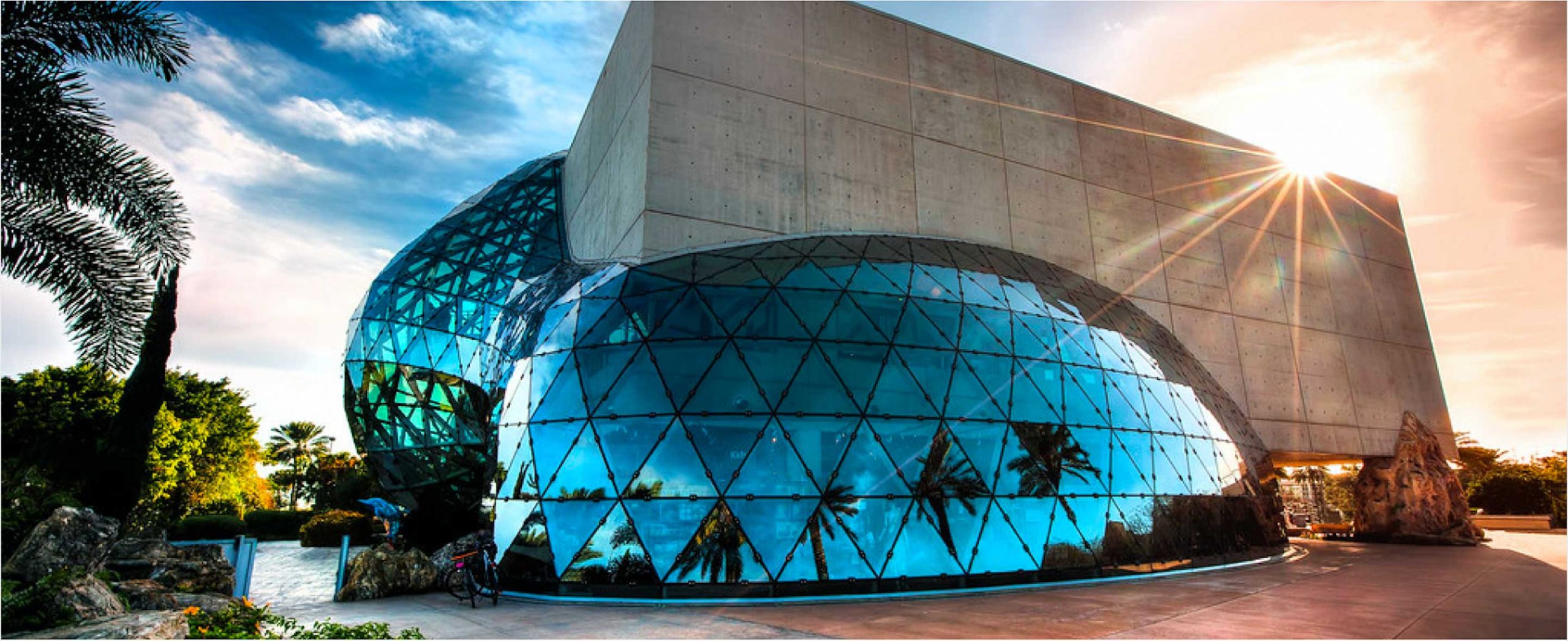 DAY 5 – The famous Ringling Museum of Art, the Mansion and the Circus Museum is where we will begin our day today. As we make our way through the 66 acre complex you are sure to be amazed . We will enjoy some Florida Sunshine this afternoon with time to do as you please.
DAY 6 – While seeking out more warmth in Florida we will visit the nations Smallest Post Office in Ochopee, FL. We travel to  Everglades Safari Park in Miami where we will take a gander at the wild life of the everglades. After seeing the alligators, crocodiles, turtles, and all the animals of the Everglades we will continue our adventure to Key West Florida for an epic Florida Sunset.
DAY 7 – Today we are "all-aboard" the Conch Train Tour. The Conch train began its first journeys in 1958, sharing extraordinary moments in time with thrilling accounts of pirates, Indians and visionaries. You can even climb to the top of the 65 foot observation tower. Next we head over to Florida's only Presidential Museum, the Truman's Little White House. Here we will step back in time as we explore our country's rich history. What better way to conclude our day than with a fabulous sunset dinner cruise in Key West?
DAY 8 – This morning, visit one of the most breathtaking views of the keys, Key Largo . You will enjoy free time to wander through this small key and enjoy lunch on your own wherever you like. We end our day in Miami this evening at the Atlantic Beach Resort. After all, Florida has many beautiful beaches to visit.
DAY 9 – We set sail on the Island Queen yacht to see the sites of this beautiful area from the ocean. After our seafood filled lunch at Bubba Gump's Shrimp Co., we will head back to our hotel to enjoy some free time on the white sand BEACH.
DAY 10 – Sit back and relax as we continue our exploration of the Sunshine state to Ft. Lauderdale. As we travel through Florida, we will enjoy lunch in iconic West Palm Beach, with many choices of Floridian Cuisine. As we travel across Florida we will end our leisurely day in the beautiful town of Cocoa Beach where we will spend our night.
DAY 11 – We launch today to the Kennedy Space Center, where we will learn about everything space. A trip to Florida is not complete without a visit to the Space Center. After our educational tour and experience we will continue our quest of the Sunshine State and land for the night at St. Augustine.
DAY 12 – This morning, embark on a Historic City Tour! Our local guide with Red Train Sightseeing will show us the beauty of St. Augustine. As we enjoy our tour of one of the nations oldest cities, we will see over 100 sites that attract people to the area. This will end our exploration and quest for the sun and of the awe inspiring sites and beaches of Florida. After lunch we will board the motor coach and relax on the ride to Tifton, GA., where we will stop for the night.
DAY 13 – Today we will continue our journey back . We will travel thru Calhoun, GA. to Grand River, KY. Grand River will be our home for the evening. After freshening up at our hotel we will head out to Patti's 1880 Settlement. Patti's is home of the 2 inch Pork Chop, Mile high meringue pies, Bill's boatsinker pie, and their flowerpot bread.  They have over 1 million Christmas lights to sparkle up the night.
DAY 14 – We make the last leg of our journey home this morning and we will land back in Springfield as we reminisce over the sunsets, the beaches , the wonders , the magic , and the new friends we have made while finding warmth in Sunny Florida.