October 6-11, 2021
6 Days – 10 Meals
Highlights
Motor coach transportation
Ride the Sandia Peak Tramway
Entry into Fiesta Park for Balloon Fiesta Activities
VIP Seating area for seating, buffet, and cash bar
Anderson- Abruzzo International Balloon Museum
Albuquerque City Tour
Optional Add-on balloon ride at festival
Free time to explore Old Town Albuquerque
Once again, we offer the opportunity to witness an event like no other! For six days in October, the Albuquerque International Balloon Fiesta® creates an enchanted world of special-shaped balloon rodeos, twilight balloon glows, and vibrant balloon-filled skies. Brisk autumn mornings in the Rio Grande Valley create an otherworldly backdrop for the breathtaking majesty of the most popular event, Mass Ascension of the Albuquerque International Balloon Fiesta®. This year, the 50th Anniversary, is destined to be spectacular!
---
Prices
Double – $1695/pp
Single – $1965
Triple – $1495/pp
Save $100 pp if booked by April 30, 2021
Deposit(due at time of booking): $50/pp
Travel Protection (due at time of booking):
Double & Single – $207/pp
Triple – $168/pp
Final payment due August 20, 2021
---
Day 1, Wednesday, October 6
Today we depart Springfield, Missouri for Amarillo, TX. Tonight, we will enjoy a light, dinner together in our hotel. (D)
Day 2, Thursday, October 7
Today, we head into the Land of Enchantment, and what better way to appreciate the beauty of New Mexico than from the top of Sandia Peak? Standing 10,000 ft above the city of Albuquerque the views from the tram, of Cibola National forest and the city itself, are breathtaking. We then check in to our hotel where we will stay for three nights. (B, L)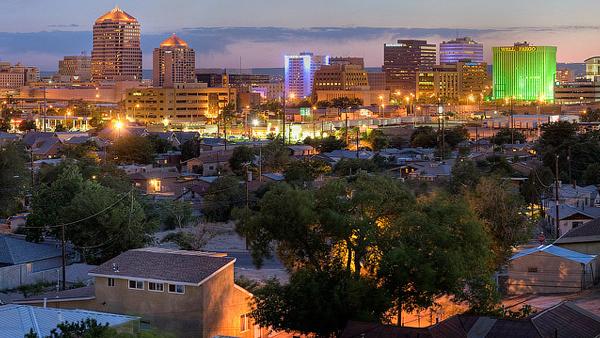 Day 3, Friday October 8
We are up before the sun this morning to witness the ascension of the Dawn Patrol. A handful of balloons rise in the darkness to report important information and weather conditions. The success of the Dawn Patrol will decide whether the other balloons will be able to take off. This morning is scheduled to be the Special Shapes Rodeo, where balloons from all over the world-crazy designs and
shapes- inflate for all to see. Many do take flight and bring smiles to us all! Once the morning activities are completed, we will enjoy a city tour of Albuquerque with some time to enjoy Old Town. The evening come to an end with a wonderful meal together. (B, D)
Day 4, Saturday, October 9
After a restful night it is another early morning and fun filled day at Fiesta Park. Once Dawn Patrol gives the "All Clear" the field fills with light from balloons inflating and readying for departure. This morning glow leads to the Mass Ascension where hundreds of balloons lift off in waves. The activities continue through most of the day, including a visit to the International Balloon Museum, but we can take it easy as we rest before the evening events. The entire day will culminate with an amazing light and fireworks show! (B, D)
Day 5, Sunday, October 10
With visions of balloons still floating in our heads we have to say goodbye to enchanting New Mexico. We cross back through the panhandle of Texas and into Oklahoma for our las night together. Of course we will enjoy a farewell dinner this evening. (B, D)
Day 6, Monday, October 11
We return to the Ozarks with fond memories of magnificent vistas, colorful balloons, and a new appreciation for the complexities of hot air ballooning! (B)
NOTE REGARDING WEATHER
Albuquerque is a prime location for ballooning because of its location in the mountains and generally dry, mild wind conditions. However, sometimes the weather simply does not cooperate. Safety is the utmost concern for the pilots and if the weather conditions are not appropriate, some events may be delayed or even cancelled. We cannot guarantee the balloon activities and there will be no refunds should said activities be cancelled due to weather conditions.